Progressive Planning Magazine back issues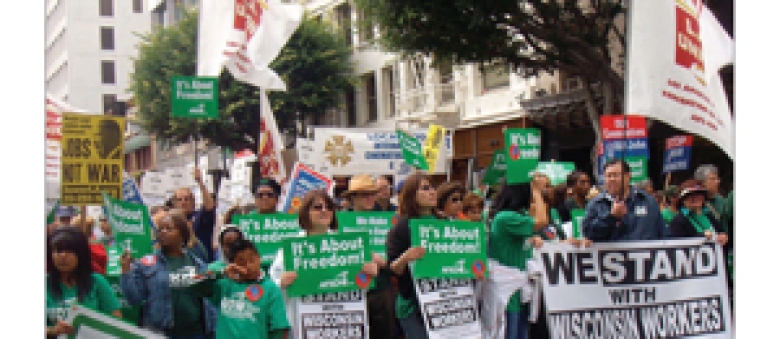 The Seventh Generation Why Unions Matter: Defending the Great Equalizer by Chris Tilly Feature Articles From and Toward a Queer Urbanism by..
By Michael Pyatok Recent federal housing policy and conventional wisdom among a new generation of housing professionals assert that, to..
By Kian Goh "The question of what kind of city we want cannot be divorced from that of what kind of social ties, relationships to nature,..
The Seventh Generation The Heresies in HUD's Public Housing Policy by Peter Marcuse Feature Articles Just Transportation Planning:..
By Gen Fujioka Transit-oriented development (TOD) has become a leading policy prescription for reversing America's sprawling path of..
By Richard A. Marcantonio Transportation has long been at the heart of our   nation's civil rights struggle. The struggle against Jim..
By Peter Marcuse "I used to joke with my colleagues about committing what I called 'public housing heresy,' because people would..

The Seventh Generation Demanding Our Right to the City by Cuz Potter Fixing Unequal Cities by William W. Goldsmith and Edward J. Blakely..
By Salena Tramel Down south in Israel's Negev Desert, the sounds of jets fill wide-open spaces. At least 80 percent of the land is used..
In July 2010 the House Financial Services Committee, supported by the Obama administration and Congressional Democrats, passed an historic..