A two-day, multi-city conference bringing together researchers, community groups and others interested in progressive planning. In cities throughout the nation and world people are facing powerful economic and political forces that lead to evictions from their homes and displacement from their communities. In response, people are organizing, resisting, and developing their own plans and policies as alternatives. Join Planners Network as we explore strategies and affirm that another world is possible.
The conference in Montreal was co-sponsored by CRISES-Concordia; Institute for Urban Futures; Urban Planning Association; the Milton Parc Citizens' Committee; Department of Geography, Planning & Environment at Concordia; McGill School of Planning; Concordia's Office of Community Engagement, the Centre for Interdisciplinary Research on Montreal at McGill (CRIM) and Sustainability Action Fund (SAF)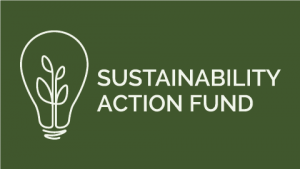 Un congrès sur deux jours et plusieurs villes visant à rassembler chercheuses et chercheurs, groupes communautaires et autres personnes intéressées par l'urbanisme ou l'aménagement progressiste. Dans les villes du monde entier, les populations sont confrontées à de puissantes forces économiques et politiques qui conduisent à des expulsions de leurs foyers et à des déplacements de leurs communautés. En réponse, les gens s'organisent, résistent et développent leurs propres plans et politiques comme solutions de rechange. Rejoignez le Planners Network alors que nous explorons des stratégies et nous affirmons qu'un autre monde est possible!
Click here to view the complete program. There is also a facebook event (see link below).
Cliquez ici pour le programme complet. Il y a aussi un événement facebook (voir le lien ci-dessous).
L'Université Concordia propose des logements bon marché dans la résidence

Grey

Nuns

, un ancien couvent historique situé dans le centre-ville, à seulement quelques coins de rue de la majeure partie de la conférence. Pour plus d'informations ou pour réserver une chambre, cliquez ici.
De même, l'Université McGill offre des logements d'été dans plusieurs de ses bâtiments. Les informations de réservation peuvent être trouvées ici.
Vous trouverez d'autres hébergements abordables dans les auberges de jeunesse de Montréal, dont beaucoup sont situées à distance de marche ou à quelques minutes de métro de la conférence. Notamment, M Montréal, les auberges l'Apéro et Bishop et les auberge de jeunesse Alexandrie et Samesun.
En outre, il existe un certain nombre d'hôtels standard à quelques coins de rue de la conférence. Il s'agit, en autres, des hôtels Comfort Suites Montréal, Best Western Plus Montréal et Novotel Montréal.
Registration | Inscriptions
Register on Eventbrite. Discounts are available for Planners' Network members, students, and community organizations.
Inscrivez-vous sur notre page Eventbrite. Des prix réduits s'appliquent pour les membres du Planners' Network, les étudiantes et étudiants ainsi que les organismes communautaires.